Attorneys are intensely busy throughout the work week.
It's time to add virtual receptionists to your law office's operation.
Virtual Answering Services are an essential tool for law firms that are looking to improve their customer service without hiring an expensive in-house receptionist or representative. Some people know them as virtual receptionists, live receptionists, receptionist services, and more. In the end, they all do the same thing: field any inbound communication to your business with professionalism and excellent customer service.
There is no secret to what is behind a virtual answering service. A virtual receptionist company is comprised of a team of motivated agents that handle your calls, messages, and web-chats with the support of scripting software. The agent's training along with careful script development allows the answering service company to adequately follow your desired protocol to answer your calls. Typically, protocols include the following features:
Screen your calls.
Make sure you are not wasting your time taking calls from people shopping around for free legal advice. Let us screen your calls.
Work a schedule.
Stop playing cat and mouse with your callers. We can schedule consultations and call backs for you.
Be efficient.
Let us do some light intake so you can hit the ground running when you meet with your clients. They will appreciate it.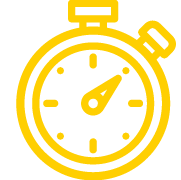 Gain Flexibility and Grow Your Practice
With a virtual receptionist service handling the majority of your law office's call volume, you have the flexibility to focus on other areas of your practice. Our plans are based on the number of minutes your law office needs and customized plans to suit your needs.
Financial Stability
Hiring a virtual receptionist is cost-effective — it's much less expensive than hiring a full-time receptionist with benefits.
Easybee lowers your overhead significantly, and your business benefits from having customer service experts handle incoming phone calls.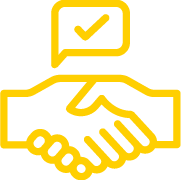 Keeps Paralegals Off the Phones
When a virtual receptionist handles incoming calls, the only phone calls you have to worry about are the ones that are screened through to your office. And it keeps your paralegals off the phones and doing research for you instead.
Get Your 15 Day Free Trial!
Enjoy services that go beyond answering the phone.