You may have heard about this service as Virtual receptionist, Phone answering service or simply answering service.
At Easybee our virtual receptionist services are focused on improving your customers service skills so you can be able to give the best first impression your callers expect from you and help you close more leads.
As technology has advanced, the willingness to wait has greatly reduced. Currently customers are looking for companies that correspond to them as soon as possible
This means It's time to add virtual receptionists to your law office's operation.
Virtual Answering Services are an essential tool for law firms that are looking to improve their customer service without hiring an expensive in-house receptionist or increasing costs too much. The solution has many names but they all refer to the same thing. Some people know them as virtual receptionists, live receptionists, receptionist services, and more. In the end, they all do the same thing: field any inbound communication to your business with professionalism and excellent customer service.
So the real deal is to identify the right answering service for lawyers so you can start improving your customer service without any complications, 'cause we know you do not need any more problems.
Businesses tend to struggle with these two scenarios:
1 - You are not getting more leads
2- You are losing clients or the ones you already have are not enough to take your business to another level.
Both scenarios happen when you are the one running your business by yourself.
1- You are too stressed or busy taking calls to get in charge of running some prospecting activities which leaves you working with the same database you had at the beginning of the year or...
2-You do not feel capable of giving your customers the experience they deserve because you maintain a tired state of mind due to constantly feeling like you need two of yourself to move forward with the activities you have planned for your business to grow.
You are missing out on calls
A missed call for a law firm is a missed opportunity or a nick at your customer service value promise.
Legal Virtual Receptionist Catches Clients Who Otherwise Might Have Moved On
Only 20% of people who reach a business's voicemail bother leaving a message. The other 80% of people hang up instead and may even end up contacting your competition.
Virtual Receptionist Services Let You Focus on Other Aspects of Your Business

Meeting in person with people is a large part of the job, and you never want them to feel like you're distracted. Easybee's Legal virtual receptionist services take care of this problem by handling all of your incoming calls.
Our Legal Answering Service Keeps you: Organized
Notes on Post-Its or jotted down in a notebook can get lost in the shuffle easily. Easybee has a successfully proven method for taking notes and pulling all necessary information from the call so they can relay it to you.
5 Ways a Virtual Receptionist Can Help Your Law Firm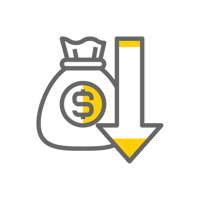 A virtual receptionist for lawyers helps you save more than 60% compared to in-house receptionists.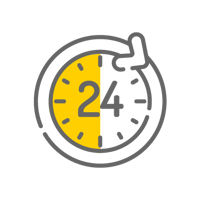 By using a legal virtual receptionist, you can virtually operate 24/7/365 knowing that someone will always be available to answer your business calls.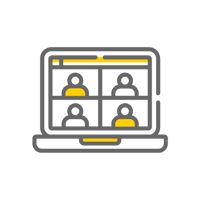 A virtual receptionist is great for small businesses who don't have physical office space. With a virtual receptionist at your service, you can easily answer your customers' calls at all times of the day, while operating your business from wherever you like.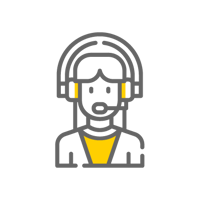 A legal virtual receptionist can work wonders in transforming your customers' experience by providing them valuable assistance, regardless of when they called.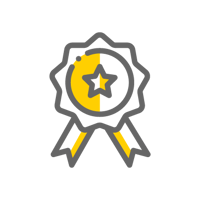 With a virtual receptionist for lawyers at your end, your customers can easily reach out to your business, without any hassle.
Let's look at how your law firm can improve after hiring a legal virtual receptionist.
You Gain Flexibility and Grow Your Practice
With a legal virtual receptionist service handling the majority of your law office's call volume, you have the flexibility to focus on other areas of your practice at the same time.
Hiring a virtual receptionist is cost-effective (Check our plans here) — it's much less expensive than hiring a full-time receptionist with benefits. Easybee lowers your overhead significantly, and your business benefits from having customer service experts handle incoming phone calls.
Keeps Paralegals Off the Phones
When a legal virtual receptionist handles incoming calls, the only phone calls you have to worry about are the ones that are screened through to your office. And it keeps your paralegals off the phones and doing research for you instead.
No More Voicemail or Missed Calls
Clients are calling your practice because they're in trouble, injured or need legal help, and the last thing they want is to call your office's number and hear nothing but endless rings or a voicemail message.
Enjoy Services That Go Beyond Answering the Phone
We are also experts at appointment scheduling, call forwarding, message relaying and lead collection to help your law firm generate new business.
Here are some extra benefits of a Virtual Receptionist.
A professional virtual receptionist such as Easybee can handle incoming sales phone calls and ensure clients are directed to the right lawyer.
Here are several ways we can help your law firm's operation.
Flexible plans and pricing.
Make sure the right calls are forwarded to the right people. It frees up your assistant to complete other tasks.
It Improves Customer Satisfaction
A virtual receptionist ensures that person speaks to alive person when their call is answered.
Callers can be irritated if their call doesn't reach the right person. We ensure calls are routed to the right person the first time.
It Provides Access to Remote Staff
Attorneys are not always at their desks, and we can forward incoming calls to the correct attorney.
We provide 100% Bilingual Legal answering Services
More than 30 million people in the United States speak Spanish, and law firms can increase customer satisfaction by tapping that market.
It Conveys a Positive
First
Impression
Makes your company sound professional and organized. It gives potential and current clients a positive impression.
Virtual Answering Services for Law Firms of All Sizes
Easybee customizes its legal services to meet clients' requirements.
We can help your firm with:
Lead collection

Basic message taking

Scheduling appointments

Processing orders

After-hours calls.

And more.
They perfectly understand the legal profession thus, helping law firms concentrate on one case at a time while still managing other clients and capitalizing on the opportunity to bring on new prospects.
LOW COST - HIGH PRODUCTIVITY
Our legal answering services come with many features like voicemail-to-email, mobile call forwarding, and many more, to keep law firms productive all time high. Recommendable for those wanting to be responsive but cannot afford to hire a full-time employee.
Easybee is a legal virtual answering service provider focused on delivering English/Spanish bilingual services to companies of all sizes across a wide range of industries.
How a Virtual Receptionist Benefits Your Law Firm?
Whether your law firm is a brand-new practice just starting out or you're running a well-established law office, a virtual receptionist can be key to driving new business.

A professional legal virtual receptionist such as Easybee can handle incoming phone calls and ensure clients are directed to the right lawyer.
Enjoy services that go beyond answering the phone.
If you have come this far, there is no more time to lose, click on the
following button and Let this journey begin!
Our clients attest to our five-star service
Try our five stars-cost effective service today